Our mission is to improve diagnostic accuracy.

We created VisualDx on three founding principles:
1. We are committed to patients.

2. We believe that medical education and care are undergoing a transformation from a memory-based to a memory-assisted paradigm, where excellent information retrieval is modeled during medical school and later put into practice.

3. We believe that visual representation of medical knowledge fulfills a need for physicians and their patients.

---
Our History:
VisualDx is a medical software company dedicated to improving healthcare. Founded in 1999, we have made a long-term investment in bringing critical medical knowledge to the point of care for the benefit of clinicians and patients alike. During his first year of medical school, our founder, Art Papier, MD, attended a brown bag lunch seminar with Dr. Lawrence Weed. Dr. Papier realized the most important challenge facing medicine was having the right information at the time of decision-making. His residency brought him to Rochester, NY, the image capital of the world. Inspired by Dr. Weed's work in medical informatics and taking full advantage of Rochester's deep expertise in imaging, computer innovation, and medicine, VisualDx was born.
Today, VisualDx has developed the world's most comprehensive knowledge and image database. We believe in designing around patient complaints and problems and developing solutions to improve the key questions of medical care.
What is the diagnosis?
What are the best, safest, most affordable tests to order?
What are the most appropriate treatments and therapies?
How can we improve patient safety and satisfaction by engaging them in the diagnostic process?
To accomplish these goals, VisualDx uses the knowledge and resources of over 50 physicians on our editorial board and employs nearly 40 staff, including medical librarians, software engineers, imaging specialists, sales and account managers, and business development and marketing professionals.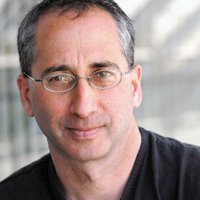 Art Papier, MD
Chief Executive Officer
Dr. Papier is the co-founder and CEO of VisualDx. A thought leader in clinical informatics, Dr. Papier maintains the overall vision for the Company with a keen focus on product integration and impacting costs in healthcare through clinical accuracy. His entrepreneurial drive, years of clinical experience, and passion for delivering true healthcare solutions have propelled the company to the forefront of clinical decision support in quality and innovation.
A dermatologist and medical informatics expert, Dr. Papier has a particular interest in designing clinical decision support systems based on visually rich knowledge areas to reduce diagnostic error at the point of care. In line with this goal, he is focused on transforming medical education to include training in cognitive error and the use of information technology. Dr. Papier also focuses on consumer health, developing tools to educate and empower patients.
A graduate of Wesleyan University, Dr. Papier completed his premed studies at Columbia University, received his MD from the University of Vermont College of Medicine, and completed his graduate medical training at the University of Rochester Medical Center. He is an Associate Professor of Dermatology and Medical Informatics at the University of Rochester School of Medicine and Dentistry.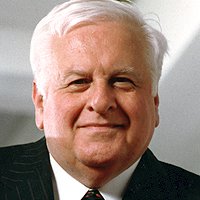 Lowell A. Goldsmith, MD, MPH
Editor-in-Chief
Dr. Goldsmith is Dean emeritus of the University of Rochester School of Medicine and Dentistry and Professor emeritus of dermatology at the University of North Carolina. He chairs the VisualDx editorial board and recruits expert physicians for both authoring and editorial contribution. Dr. Goldsmith is Editor-in-Chief emeritus of both the Journal of Investigative Dermatology and Journal Watch Dermatology, and he is an editor of the definitive dermatology text Fitzpatrick's Dermatology in General Medicine.
Dr. Goldsmith is one of the Masters of Dermatology in the American Academy of Dermatology and has received multiple honors, such as the Distinguished Service Award and Distinguished Presidential Citation from the American Academy of Dermatology and the Stephen Rothman Memorial Service Award from the Society for Investigative Dermatology. He has been President of the Association of Professors of Dermatology, Society for Investigative Dermatology, and the American Dermatology Association. Dr. Goldsmith has headed many professional committees and served on multiple medical advisory boards. He is an honorary member of the British, Japanese, and Polish Societies of Dermatology. He holds a US patent and has written over 160 publications and book chapters.
Bill Haake
Vice President, Operations
As the Vice President of Operations, Mr. Haake is responsible for overseeing and managing VisualDx's intellectual property and product development as well as ensuring security, reliability, and recovery of our corporate network. A dedicated leader to the VisualDx engineering department since 1999, his additional responsibilities include providing product technical support and research and development of future products.
Mr. Haake has more than 20 years of experience in programming and engineering, previously holding senior positions at Eastman Kodak and University of Rochester, two of Rochester's largest employers. Graduating from Cornell University with an AB degree, Mr. Haake went on to receive his MS in biology from the University of South Carolina.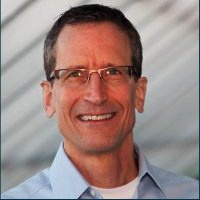 Roy Robinson
Vice President, Technology
As the Vice President for Technology, Mr. Robinson provides technical vision for VisualDx's current and future products. Mr. Robinson came to VisualDx after 21 years in medical research and medical informatics at the University of Rochester Medical Center where he held faculty positions in the Department of Pathology and the Division of Medical Informatics. He has worked on automated diagnostic instrumentation research and development which included real-time control, data and image acquisition, processing, management, and analysis; and multivariate statistical methods.
Mr. Robinson holds a BA from Colgate University and a MS in Natural Sciences from the University at Buffalo (Roswell Park Memorial Institute) and has 11 peer-reviewed publications.
Rob Phipps
Vice President, Engineering
As the Vice President for Engineering, Mr. Phipps is responsible for product and software development. He has previously worked as part of the executive team on two starts. Earlier in his career, he worked in Kodak's Research Labs, helping define JAI and ColorSense along with other imaging and color science software frameworks. Later, as a consultant for almost 20 years, he did imaging software work for Sun MicroSystems, JPL, Lockheed Martin, and others.
Mr Phipps is a graduate of the Massachusetts Institute of Technology.
Rory Burrill
Vice President, Business Development
As the Vice President of Business Development, Mr. Burrill is responsible for exploring new growth opportunities and partnerships for VisualDx. Most recently Rory has been focused on direct ecommerce sales to individual health care providers, international sales, and partnerships with retail clinics and electronic medical record companies.
Having completed his MBA at the Simon School of Business in 2009, and having held business roles with companies in the healthcare sector for over 15 years, Mr. Burrill is an avid technologist who values working with companies that develop products and services designed to improve clinical outcomes for patients and consumers.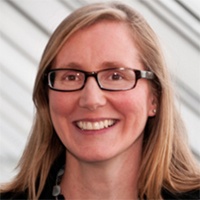 Monica Taddeo
Vice President, Finance
As Vice President of Finance for VisualDx, Ms. Taddeo is responsible for supervising the Company's financial reporting, planning, budgeting, and human resources. She is ultimately responsible for reporting fiscal performance to the CEO, Board of Executives, and Company Investors. Prior to joining the VisualDx team, Ms. Taddeo had leadership roles at Veramark Technologies, Callfinity, and PricewaterhouseCoopers. She received her BBA from St. John Fisher College and is a Certified Public Accountant.
Kimberly Hamer, MBA, MHA
Vice President, Customer & Relationship Management
As Vice President of Customer & Relationship Management for VisualDx, Ms. Hamer drives initiatives that focus on relationship development, execution, operational excellence, customer retention/revenue growth, and customer satisfaction throughout the relationship lifecycle in order to build revenue and further the organizational strategy.
Prior to joining VisualDx, Ms. Hamer held leadership roles at YourCare Health Plan, Monroe Plan for Medical Care, Callfinity, and Frontier Communications. She received her MHA from Roberts Wesleyan College and her MBA from Rochester Institute of Technology.