Multiple Factors Put Young People at Risk for Skin Cancer: A Guest Blog
May is Skin Cancer Awareness Month. Guest blogger Brian Wu writes about skin cancer in young people. Multiple factors put many at risk and the solution is more complex than lectures about the ills of tanning beds.
A post from the American Society of Clinical Oncologists (ASCO) notes that in the last four decades, the incidence of skin cancer has gone up by 250% in children, teens and young women, leading some to label it an "epidemic." This is definitely a matter of concern for oncologists, dermatologists, and other healthcare professionals, and what makes the matter more complex is that there are multiple factors that put young people at risk for this disease.
UV Exposure
Exposure to ultraviolent (UV) rays from the sun (or from tanning beds) is a primary culprit for skin cancer, especially among young women. An article from the Journal of the American Academy of Dermatology (JAAD) reports that instances of sunburns have gone up in 16- to 18-year olds of both sexes, with this intermittent exposure being a strong risk factor for cancer development.
Then, of course, there is the issue of tanning beds and their popular use. The JAAD article goes on to mention that, in recent surveys, around 37% of non-Hispanic white girls and women have reported using a tanning bed at least once in the past year alone. The popularity of these tanning beds has been strongly linked to melanoma development in young people: over 70% of female cancer patients who used tanning beds are white women and girls between the ages of 15 and 29. This has led to tanning beds being banned for girls under the age of 18 in a dozen different states. However, ASCO notes that since many of these bans are quite recent, there is no way to know if they have had a positive effect on cancer rates.
Other Factors
The JAAD article acknowledges, however, that apart from UV exposure, there are other risk factors that can play an important role in skin cancer causation, especially for young women. Many researchers believe that female sex hormones could possibly play a role, and while results have not be consistent, some studies have found a tentative link between melanoma and the use of both oral contraceptives and hormone replacement therapy.
UV exposure and the use of female hormones are, at least, factors that can be controlled or modified by the individual. To make matters even more complex, there are many factors over which patients have no control but that put them at greater risk. The American Cancer Society reports that the presence of dysplasia nevi, light hair with fair skin and freckling, a family history of skin cancer, and even a generally weak immune system can all play a role in skin cancer development.
In short, because of the multiplicity of factors that can play a role in the development of skin cancer, physicians should make sure that thorough patient education takes place, especially with young people who might not be aware of (or wholly believe) the real risk that they are running. Lectures on tanning beds is not enough; young people need to understand that any UV exposure puts them at risk, and if they are fair-skinned, have a family history of this disease or are immunocompromised, they need to be even more diligent in their lifestyle choices to avoid a devastating - and sometimes fatal - skin cancer diagnosis.
About the Author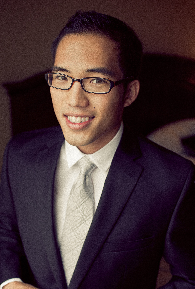 Brian Wu, PhD, is currently a 4th year medical student at the Keck School of Medicine at USC. He is the founder of Health Stories For Kids, a media company that creates educational and entertaining stories to teach patients and their families about health topics. Brian is pursuing a psychiatry residency and is a loving husband and father.
About VisualDx
VisualDx is an award-winning diagnostic clinical decision support system that has become the standard electronic resource at more than half of U.S. medical schools and more than 1,500 hospitals and institutions nationwide. VisualDx combines clinical search with the world's best medical image library, plus medical knowledge from experts to help with diagnosis, treatment, self-education, and patient communication. Expanding to provide diagnostic decision support across General Medicine, the new VisualDx brings increased speed and accuracy to the art of diagnosis. Learn more at www.visualdx.com.