Zika Keeping Some US Athletes Home for Summer Olympics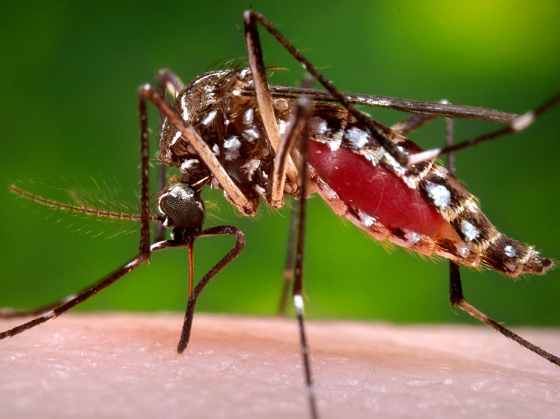 On August 5th, an expected 10,500 athletes will march in the opening ceremonies in Rio de Janeiro, Brazil to officially commence the 2016 Summer Olympic Games.5 With an influx of thousands of athletes and spectators from around the globe, the potential exists to spread Zika virus, which is endemic in Brazil, worldwide. While many athletes are looking forward to their once-in-a-lifetime opportunity to attend the Olympics, others are hesitant of the potential risks incurred by competing in Brazil.
Zika virus is a mosquito-borne disease that can cause severe birth defects, including microcephaly (when a baby's head is smaller than expected for weight).2 Originally thought to be spread solely by mosquitoes, some researchers now believe sex with infected men may also be a transmission route.6 With so much uncertainty concerning the Zika virus, some physicians and professors have petitioned the World Health Organization (WHO) that the Olympics be postponed or even cancelled.9
Many top name athletes are pulling out of the games, citing Zika virus fears and other personal reasons. Steph Curry, runner-up in the NBA playoffs, withdrew from the roster because he wanted to heal his left knee, but stated he has other personal reasons for not making the trip. His teammate Andre Iguodola, a former gold medalist in 2012, is not competing due to fear of the Zika virus.1 Some athletes are taking other precautions. John Speraw, the US volleyball coach, said that he is going to preserve sperm prior to leaving for Rio in case he wants to have children in the future. Pau Gasol, basketball star for the Chicago Bulls, said he might do the same.
The golf world has taken the hardest hit. Just as golf returns to the Olympics for the first time in 112 years, some of the top golfers are avoiding a trip to Rio. The men's top four golfers, Jason Day, Dustin Johnson, Jordan Spieth, and Rory McIlroy all pulled out from the competition, citing Zika health concerns. McIlroy, for instance, said the "risks outweigh the potential rewards."3 On the women's side, so far only Lee-Anne Pace, a South African golfer, has withdrawn from the games over concerns of the Zika virus.
Although the 2016 Olympics is a chance for golf to re-establish itself in the games, it comes at an extremely busy time for golfers, with the British Open and the PGA both scheduled in July. Add on to that 3 other majors, the Fedex Cup Playoff, the Ryder Cup, and the Presidents Cup, and pro golfers already have a lot on their plate. Serena Williams, who also struggles with balancing 4 majors, the Olympics, and various other tournaments, relates to these golfers, stating that most athletes in tennis and golf want to focus on the majors. Serena will attend the games; however, she says "[she will] definitely be going everywhere protected."7 But in sports such as track and field, archery, and gymnastics, the Olympics are the main focus of an athlete's entire career.
Many top female athletes have voiced their concerns about the emerging virus, including Hope Solo, the US soccer goalkeeper, and Simona Halep, a Romanian tennis star. No other top female athletes have yet to cancel their trip to Rio despite the risk. The reason many female athletes are opting to remain in the games is because of the wage disparity. Even though the Olympics don't directly provide money to the athletes, it is a critical time for women to get endorsements and exposure. Jessica Phillips, a cycling champion, says that women don't have the option of making significant amounts of money competing professionally, so skipping the Olympics doesn't have the same financial implications for men as it does for women.
Despite the threat of contracting the Zika virus, Olympic officials claim that there is a very low risk of contracting the disease. To lower the risk even more, the venues will be monitored constantly before and during the events. Stagnant water and sites where mosquitos breed will be removed daily. Fans will be happy that both the CDC and the WHO have announced that they are not in favor of moving the Olympics from Brazil.9
Even though athletes have been training their entire lives to compete at the highest level, the Olympics have become less of a priority to some due to the rigorous professional sports schedule and concerns of the Zika virus.
Get a closer look at the Zika virus.
Photo provided by the Centers for Disease Control
1. Bonesteel, M. Stephen Curry won't play for Team USA at Rio Olympics. Washington Post. June 6, 2016. https://www.washingtonpost.com/news/early-lead/wp/2016/06/06/stephen-curry-wont-play-for-team-usa-at-rio-olympics/. Accessed July 7, 2016.
2. Mather, V. Jason Day, world's top golfer, pulls out of Olympics over Zika fears. New York Times. June 28, 2016. http://www.nytimes.com/2016/06/29/sports/golf/jason-day-zika-rio-olympics.html?_r=0. Accessed July 7, 2016.
3. Crouse, K. Rory McIlroy says he won't attend Olympics over Zika concerns. New York Times. June 22, 2016. http://www.nytimes.com/2016/06/23/sports/golf/rory-mcilroy-olympics-zika.html. Accessed July 7, 2016.
4. 2016 Summer Olympics. Wikipedia. https://en.wikipedia.org/wiki/2016_Summer_Olympics. Accessed July 7, 2016.
5. Zika virus: Olympic venues to be inspected daily before and during Games. January 29, 2016. http://www.bbc.com/sport/olympics/35444254. Accessed July 7, 2016.
6. McNeil, D. Sex may spread Zika virus more often than researchers suspected. New York Times. July 2, 2016. http://www.nytimes.com/2016/07/05/health/zika-virus-sex-spread.html. Accessed July 7, 2016.
7. Dunlap, T. Everything you need to know about athletes skipping the Rio Olympics - and how participants are addressing Zika fears. People Magazine. July 1, 2016. http://www.people.com/people/package/article/0,,20996464_21016159,00.html. Accessed July 7, 2016.
8. Zarya, V. Why female athletes can't afford to let Zika keep them from the Olympics. Fortune Magazine. June 8, 2016. http://fortune.com/2016/06/08/zika-women-rio-olympics/. Accessed July 7, 2016.
9. Kutner, M. 150 doctors, academics call for Olympics to move because of Zika. Newsweek. May 27, 2016. http://www.newsweek.com/rio-olympics-zika-open-letter-doctors-464381. Accessed July 7, 2016.
About VisualDx
VisualDx is an award-winning diagnostic clinical decision support system that has become the standard electronic resource at more than half of U.S. medical schools and more than 1,500 hospitals and institutions nationwide. VisualDx combines clinical search with the world's best medical image library, plus medical knowledge from experts to help with diagnosis, treatment, self-education, and patient communication. Expanding to provide diagnostic decision support across General Medicine, the new VisualDx brings increased speed and accuracy to the art of diagnosis. Learn more at www.visualdx.com.