Editors & Contributors
VisualDx provides its users instant access to the work of recognized experts in specific fields of medicine and research. Our growing team of more than 100 experts writes, edits, consults, authenticates, and reviews materials to bring authoritative medical information integrated with the world's largest collection of digital medical images. VisualDx relies on its worldwide medical editorial board of practicing physician scholars to keep our clinical content objective, accurate, and current. The editorial board members are recognized for their expertise in specific fields of medicine and scientific research. VisualDx recruits new editorial board members as it continues to build its critical knowledge base of valuable diagnostic and health care treatment information and images.
Senior Editors
---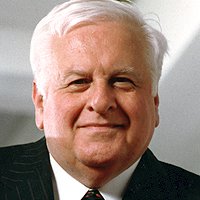 Lowell A. Goldsmith, MD, MPH
Editor-in-Chief
Dr. Goldsmith is Dean emeritus of the University of Rochester School of Medicine and Dentistry and Professor emeritus of dermatology at the University of North Carolina. He chairs the VisualDx editorial board and recruits expert physicians for both authoring and editorial contribution. Dr. Goldsmith is Editor-in-Chief emeritus of both the Journal of Investigative Dermatology and Journal Watch Dermatology, and he is an editor of the definitive dermatology text Fitzpatrick's Dermatology in General Medicine.
Dr. Goldsmith is one of the Masters of Dermatology in the American Academy of Dermatology and has received multiple honors, such as the Distinguished Service Award and Distinguished Presidential Citation from the American Academy of Dermatology and the Stephen Rothman Memorial Service Award from the Society for Investigative Dermatology. He has been President of the Association of Professors of Dermatology, Society for Investigative Dermatology, and the American Dermatology Association. Dr. Goldsmith has headed many professional committees and served on multiple medical advisory boards. He is an honorary member of the British, Japanese, and Polish Societies of Dermatology. He holds a US patent and has written over 160 publications and book chapters.
---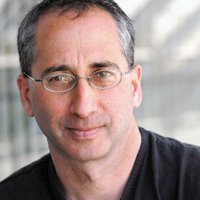 Art Papier, MD
Chief Executive Officer

Dr. Papier is the co-founder of VisualDx and Chief Executive Officer. A thought leader in clinical informatics, Dr. Papier maintains the overall vision for the VisualDx product with a keen focus on software integration and impacting costs in healthcare through clinical accuracy. His entrepreneurial drive, years of clinical experience, and passion for delivering true healthcare solutions have propelled VisualDx clinical decision support to the top in quality and innovation.
A dermatologist and medical informatics expert, Dr. Papier has a particular interest in designing clinical decision support systems based on visually rich knowledge areas to reduce diagnostic error at the point of care. In line with this goal, he is focused on transforming medical education to include training in cognitive error and the use of information technology. Dr. Papier also focuses on consumer health, developing tools to educate and empower patients.
A graduate of Wesleyan University, Dr. Papier completed his premed studies at Columbia University, received his MD from the University of Vermont College of Medicine, and completed his graduate medical training at the University of Rochester Medical Center. He is an Associate Professor of Dermatology and Medical Informatics at the University of Rochester School of Medicine and Dentistry.
Cardiology
---
Ryan J. Hoefen, MD, PhD
Cardiology Section Editor
Attending Cardiologist, Rochester Regional Health, Rochester, NY
Director, Noninvasive Imaging, Unity Hospital, Rochester, NY
Clinical Assistant Professor, University of Rochester Medical Center, Rochester, NY
---
Child Abuse and Neglect
---
Mary Spencer, MD
Child Abuse and Neglect Section Editor
Medical Director CAP/SART, Palomar Medical Center, Escondido, CA
---
Carol Berkowitz, MD
Child Abuse and Neglect Associate Editor
Executive Vice Chair, Dept. of Pediatrics, Harbor-UCLA Medical Center
---
Mary Carrasco, MD, MPH
Child Abuse and Neglect Associate Editor
Director, International & Community Health, Mercy Hospital, Pittsburgh, PA
---
Melissa Egge, MD
Child Abuse and Neglect Associate Editor
Fellowship, Child Abuse Pediatrics, Harbor-UCLA Medical Center
---
Sireesha Reddy, MD
Child Abuse and Neglect Associate Editor
Associate Professor of Obstetrics & Gynecology and of Pediatrics, University of Rochester School of Medicine and Dentistry
---
Dermatology – General
---
Lowell A. Goldsmith, MD, MPH
Editor-in-Chief
Dean Emeritus, University of Rochester School of Medicine and Dentistry
Professor Emeritus, University of North Carolina School of Medicine
Editor-in-Chief Emeritus, Journal of Investigative Dermatology and Journal Watch Dermatology
---
Susan Burgin, MD
Dermatology Section Editor
Assistant Professor, Director of Medical Education, Dept. of Dermatology, Beth Israel Deaconess Medical Center, Boston
Director of Resident Education, Harvard Combined Dermatology Residency Program
---
Vivian (Wai Chong) Wong, MD, PhD
Associate Editor
Dermatologist, Harvard Medical Faculty Physician at Beth Israel Deaconess Medical Center, Department of Dermatology, Boston
---
Art Papier, MD
Chief Executive Officer
Associate Professor of Dermatology and of Medical Informatics, University of Rochester School of Medicine and Dentistry
Affiliate, University of Rochester Center for Future Health
---
April Armstrong, MD
Dermatology Editor
Assistant Clinical Professor of Dermatology and Director of Clinical Research Unit and Teledermatology, University of California Davis Health System
---
Robert Baran, MD
Nail Disorders Editor
Professor of Dermatology, Nail Disease Centre, Cannes, France
---
Jeffrey Callen, MD
Dermatology Editor
Professor and Chair of Dermatology, University of Louisville School of Medicine
---
Robert Chalmers, MD, MRCP
Assistant International Section Editor – Western Europe
Consultant Dermatologist, Salford Royal Hospitals NHS Trust, Central Manchester Hospitals NHS Trust, Royal Bolton Hospital NHS Trust, Manchester, England
---
Anna B. Chapman, MD, MBBS, MSc (Allergy), FRCP
Dermatology Editor
Clinical Research and Educational lead and a skin cancer multidisciplinary team core member, Queen Elizabeth Hospital, South London National Health Service (NHS) Trust, London, United Kingdom
---
Kyle Cheng, MD
Assistant Editor
Dermatology & Internal Medicine Combined Residency, Georgetown University / Washington Hospital Center, Department of Dermatology, Department of Medicine, Washington, DC
---
Chia-Yu Chu, MD, PhD
Dermatology Editor
Assistant Professor, Department of Dermatology, College of Medicine, National Taiwan University, Taipei
---
Gabriela A. Cobos, MD
Assistant Editor
Chief Resident in Dermatology, The Ronald O. Perelman Department of Dermatology, New York University School of Medicine
---
Jeffrey M. Cohen, MD
Associate Editor
Resident in Dermatology, The Ronald O. Perelman Department of Dermatology, New York University School of Medicine
---
Charles Crutchfield, III, MD
Dermatology Editor
Clinical Professor of Dermatology, University of Minnesota
Dermatologist, Crutchfield Dermatology, Minneapolis-St. Paul
---
Melissa Danesh, MD
Assistant Editor
Resident in Advanced Dermatology, Harvard Combined Dermatology Residency Training Program, Harvard Medical School and Massachusetts General Hospital, Boston
---
Amit Garg, MD
Dermatology Editor
---
Shahbaz Janjua, MD
Image Contributor
Specialist Dermatologist, Ayza Skin & Research Center, Lalamusa, Pakistan
---
Lauren Ko
Assistant Editor
Medical Student, Harvard Medical School, Boston
---
Loren Krueger, MD
Assistant Editor
Resident in Dermatology, The Ronald O. Perelman Department of Dermatology, New York University School of Medicine
---
Julie Lin, MD
Dermatology Editor
Assistant Professor of Medicine, Division of Dermatology, University of Vermont College of Medicine
---
Shari Lipner, MD, PhD
Nail Disorders Section Editor
Assistant Professor of Dermatology, Director of Nail Division, Weill Cornell Medicine, New York
---
Aída Lugo-Somolinos, MD
Ethnic Dermatology Editor
Associate Professor of Dermatology, University of North Carolina School of Medicine
---
Jere Mammino, DO, FAAD, FAOCD
Dermatology Image Contributor
Dermatologist, Advanced Dermatology and Advanced Cosmetic Surgery, Oviedo, FL
---
Lynn McKinley-Grant, MD
Ethnic Dermatology Editor
Associate Professor, Vice Chair for Diversity and Community Engagement, Department of Dermatology, Duke University School of Medicine, Durham, NC
---
Thomas McMeekin, MD
Cosmetic Dermatology Section Editor
Clinical Professor of Dermatology and of Pediatrics, University of Rochester School of Medicine and Dentistry
Clinical Assistant Professor of Dermatology, State University of New York at Buffalo
---
Mary Gail Mercurio, MD
Hair and Scalp Disorders Section Editor
---
Eliot Mostow, MD, MPH
Associate Editor
Chair, Dermatology Section, Northeast Ohio Universities College of Medicine
---
Lavanya Nagaraj, MD
Associate Editor
Dermatologist, Blue Ridge Dermatology, Raleigh, NC
---
Sabrina Nurmohamed, MD
Assistant Editor
Dermatology Resident, University of Calgary, Alberta, Canada
---
Molly Plovanich, MD
Assistant Editor
Medicine-Dermatology Resident, Harvard Combined Dermatology Residency Training Program, Harvard Medical School and Massachusetts General Hospital, Boston
---
Mehdi Rashighi, MD
Assistant Editor
Dermatology Resident, University of Massachusetts Medical School, Worcester
Adjunct Research Faculty, Tehran University of Medical Sciences, Iran
---
Sruthi Renati, MD
Assistant Editor
Dermatology Resident, University of Michigan Medical School, Ann Arbor
---
Bertrand Richert, MD, PhD
Nail Disorders Editor
Assistant Clinical Professor, Dermatology Department, University of Liège, Belgium
---
Sarah Robinson, MD
Assistant Editor
Advanced Dermatology Resident, Harvard Combined Dermatology Residency Training Program, Harvard Medical School and Massachusetts General Hospital, Boston, MA
---
Misha A. Rosenbach, MD
Dermatology Editor
Assistant Professor of Dermatology, Associate Program Director of Dermatology Residency Program, University of Pennsylvania Health System, Philadelphia
Director of Dermatology Consult Service, Philadelphia
---
Connie R. Shi
Assistant Editor
Medical Student, Harvard Medical School, Boston, MA
---
Gaurav Singh, MD, MPH
Assistant Editor
Resident Physician, The Ronald O. Perelman Department of Dermatology, NYU Langone Health, New York
---
Philip I. Song, MD
Assistant Editor for Inpatient Dermatology
Harvard Medical Faculty Physician at Beth Israel Deaconess Medical Center, Department of Dermatology, Boston, MA
---
Lauren Strazzula, MD
Assistant Editor
Advanced Dermatology Resident, Harvard Combined Dermatology Residency Training Program, Harvard Medical School and Massachusetts General Hospital, Boston, MA
---
Raghunandan G. Torsekar, MD
Dermatology Editor
Honorary Professor, Rajiv Gandhi Medical College and Chatrapati Shivaji Maharaj Hospital, Thane, Maharashtra, India
Project Director, Digital Lecture Series, Indian Association of Dermatologists, Venereologists and Leprologists (IADVL)
---
William Van Stoecker, MD
Dermatology Editor
President and CEO, Stoecker & Associates
---
Priyanka Vedak, MD
Assistant Editor
Advanced Dermatology Resident, Harvard Combined Dermatology Residency Training Program, Harvard Medical School and Massachusetts General Hospital, Boston, MA
---
Vishalakshi Viswanath, MD
Dermatology Editor
Associate Professor and Head of Dermatology Department, Rajiv Gandhi Medical College and Chatrapati Shivaji Maharaj Hospital, Thane, Maharashtra, India
Project Coordinator, Digital Lecture Series, Indian Association of Dermatologists, Venereologists and Leprologists (IADVL)
---
Andrew Walls, MD
Assistant Editor
Advanced Dermatology Resident, Harvard Combined Dermatology Residency Training Program, Harvard Medical School and Massachusetts General Hospital, Boston, MA
---
Yun Xue, MD
Assistant Editor
Advanced Dermatology Resident, Harvard Combined Dermatology Residency Training Program, Harvard Medical School and Massachusetts General Hospital, Boston, MA
---
Dermatology – Oncology
---
Mario E. Lacouture, MD
Onco-Dermatology Editor
Dermatology Service, Department of Medicine, Memorial Sloan-Kettering Cancer Center, New York, NY
Sherrif Ibrahim, MD
Onco-Dermatology Editor
Department of Medicine, University of Rochester, NY
---
Dermatology – Pediatrics
---
Craig N. Burkhart, MD
Pediatrics Dermatology Editor
---
Maria Cordisco, MD
Pediatric Dermatology Editor
Consultant of the Vascular Lesions Section, Dermatology Department, J. P. Garrahan Children's Hospital, Buenos Aires
Associate Consulting Physician, Vascular Anomalies Clinic, Imaging Diagnosis Department, Italian Hospital of Buenos Aires
---
Manasi Ladrigan, MD
Pediatrics Editor
Pediatrician, University of Rochester Medical Center
---
Sue Lewis-Jones, MD
Pediatrics Editor
Consultant Dermatologist and Pediatric Dermatologist, Ninewells Hospital and Medical School, Dundee, UK
---
Dean Morrell, MD
Neonatal Dermatology Editor
---
Karen Wiss, MD
Pediatrics Editor
Professor of Medicine and Pediatrics,

Chief of Pediatric Dermatology,

Director of Dermatology Residency Program,

UMass Memorial Medical Center
---
Dermatopathology
---
Paul Shitabata, MD
Dermatopathology Section Editor
Director of Dermatopathology, Harbor-UCLA Dermatology
Clinical Professor of Medicine, David Geffen School of Medicine at UCLA
President, Dermatopathology Institute, Torrance, CA
---
Belinda Tan, MD, PhD
Dermatopathology Section Editor
Dermatologist and Dermatopathologist, Direct Dermatology (directdermatology.com)
---
Keira L. Barr, MD
Dermatopathology Editor
Dermatopathologist and Dermatologist, Co-Founder and President, Aegis Consulting Group, LLC, Gig Harbor, WA
---
Yann Charli-Joseph, MD
Dermatopathology Editor
Research Associate and Dermatopathology Scholar, University of California San Francisco
Dermatologist, National Institute of Medical Sciences and Nutrition, Mexico City
---
Amy K. Reisenauer, MD
Dermatopathology Editor
Dermatopathologist and Dermatologist, Hawaii Permanente Medical Group
---
Robert Schosser, MD
Dermatopathology Editor
Professor of Dermatology, Pathology and Oncology, Brody School of Medicine at East Carolina University
---
Dermoscopy
---
Allan C. Halpern, MD, MSc
Dermoscopy Editor
Chief Attending Physician, Dermatology Service, Memorial Sloan-Kettering Cancer Center, New York, NY
Professor of Dermatology, Weill Medical College of Cornell University, New York, NY
---
Emergency Medicine
---
Sean Bush, MD
Bites, Stings, and Envenomations Associate Editor
Professor of Emergency Medicine, Loma Linda University School of Medicine, Loma Linda, CA
---
Scott Camazine, MD
Bites, Stings, and Envenomations Image Contributor
Scott Camazine Photography and Digital Imagery
---
Michael Cardwell
Bites, Stings, and Envenomations Image Contributor
Extreme Wildlife Photography, Sacramento, CA
---
Joanne Feldman, MD, MS
Bites, Stings, and Envenomations Associate Editor
Emergency Medicine Physician, UCLA Health System
---
Robert Norris, MD
Emergency Preparedness Section Editor
Clinical Assistant Professor of Medicine, University of Pennsylvania Health System
Co-Director of The Center for Cardiovascular Health and Lipid Disorders, Pennsylvania Cardiology Associates
---
Endocrinology
---
Marilyn Augustine, MD
Endocrinology Section Editor
Assistant Professor, Department of Medicine, Endocrine/Metabolism, University of Rochester School of Medicine and Dentistry, Rochester, NY
---
Gastroenterology
---
Dev I. Mehta, MD, MSc, MRCP
Gastroenterology Section Editor
Associate Professor, Florida State University
Director of Outcomes and Translational Research
Pediatric Gastroenterology, Arnold Palmer Medical Center, Orlando, FL
---
Hospitalist Medicine
---
Jonathan Cotliar, MD
Dermatology Hospitalist Editor
Assistant Professor of Dermatology and Medicine, Director of Cancer Skin CARE Program, Director of Combined Medicine-Dermatology Training Program,

Clinical Practice Director of Dermatology,

Northwestern University Feinberg School of Medicine
---
Immunology/HIV
---
Marcus Conant, MD
HIV and AIDS Section Editor
Founder and Chairman of the Board, Conant Foundation
---
Ncoza Dlova, MBChB, FCDerm, PhD
HIV and AIDS Section Editor
Associate Professor, Chief Specialist, and Head of Department of Dermatology at the Nelson R Mandela School of Medicine, University of Kwazulu-Natal, Durban, South Africa
---
Anisa Mosam MBChB, MMed, FCDerm, PhD
HIV and AIDS Associate Editor
Associate Professor, Principal Specialist, Department of Dermatology, Nelson Mandela School of Medicine, University of Kwazulu-Natal, Durban, South Africa
---
Infectious Disease
---
James H. Willig, MD, MSPH
Infectious Disease Section Editor
Associate Professor of Medicine, Division of Infectious Disease, University of Alabama at Birmingham (UAB)
Medical Director of Informatics UAB 1917 Clinic
---
Loren Miller, MD, MPH
Infectious Disease Senior Editor
Associate Professor of Medicine, David Geffen School of Medicine at UCLA, Division of Infectious Diseases
Director, Infection Control Program, Harbor-UCLA Medical Center
---
Senu Kobla Apewokin, MD
Infectious Disease Editor
Medical Director, Transplant Infectious Diseases, Assistant Professor of Medicine, University of Cincinnati, OH
---
William Bonnez, MD
Infectious Disease Editor/Pulmonary Senior Editor
Associate Professor of Medicine, University of Rochester School of Medicine and Dentistry
---
Maximo Brito, MD, MPH
Infectious Disease Editor
---
Sandro Cinti, MD
Infectious Disease Editor
Associate Professor of Infectious Diseases, University of Michigan, Ann Arbor
---
John Crane, MD
Infectious Disease Editor
Associate Professor of Medicine, School of Medicine and Biomedical Sciences, State University of New York at Buffalo
---
Vincent Fulginiti, MD
Infectious Disease Editor
Professor Emeritus, University of Arizona College of Medicine
Chancellor Emeritus, University of Colorado Health Sciences Center
---
Li-Yang Hsu, MD
Infectious Disease Editor
Associate Consultant in Infectious Diseases, Singapore General Hospital

Clinical

Tutor, National University of Singapore
---
Christopher M. Hull, MD
Infectious Disease Editor
Associate Professor, Department of Dermatology, and Adjunct Associate Professor, Department of Internal Medicine, Division of Infectious Diseases, University of Utah School of Medicine, Salt Lake City
---
Lilly Cheng Immergluck, MD
Infectious Disease Editor
Associate Professor of Pediatrics, Morehouse School of Medicine, Atlanta, GA
---
Ricardo M. La Hoz, MD
Infectious Disease Editor
Assistant Professor of Medicine, Division of Infectious Diseases, UT Southwestern Medical Center, Dallas, TX
---
Mark Malek, MD, MPH
Infectious Disease Editor
Director of Infection Control, Los Angeles County Sheriff's Department
---
Neil Mendoza, MD
Infectious Disease Editor
Infectious Diseases Fellow, University of Rochester School of Medicine and Dentistry, Rochester, NY
---
Zaw Min, MD
Infectious Disease Editor
Assistant Professor of Medicine, Temple University School of Medicine, Philadelphia
Core Faculty, Division of Infectious Disease, Allegheny General Hospital, Allegheny Health Network, Pittsburgh
---
Yoshihiko Murata, MD, PhD
Infectious Disease Editor
Assistant Professor of Medicine, University of Rochester School of Medicine and Dentistry
---
Mukesh Patel, MD
Infectious Disease Editor
Staff Physician, Medical Education, Princeton Baptist Medical Center, Birmingham, AL
---
Paritosh Prasad, MD
Infectious Disease Editor
Assistant Professor of Medicine, Pulmonary Diseases and Critical Care and Infectious Disease, and Assistant Professor of Pediatrics, University of Rochester School of Medicine and Dentistry, Rochester, NY
---
Martin Rodriguez, MD
Infectious Disease Editor
---
Carlos Seas, MD, MSc
Tropical and Infectious Disease Editor
Associate Professor of Medicine, Universidad Peruana Cayetano Heredia (UPCH), Lima, Peru
Member of Executive Board, Tropical Medicine Institute "Alexander von Humboldt," UPCH
Chief Physician, Department of Tropical and Infectious Diseases, National Hospital Cayetano Heredia, Lima, Peru
---
Marvin Turck, MD
Infectious Disease Editor
Professor of Medicine, University of Washington, Seattle
---
Internal Medicine
---
Brett W. Robbins, MD
Internal Medicine Section Editor
Associate Professor, Department of Medicine, Primary Care Physicians, and Department of Pediatrics, University of Rochester School of Medicine and Dentistry, Rochester, NY
Pamela Sloan, MD
Internal Medicine Editor
Rochester Internal Medicine Associates and Assistant Professor of Clinical Medicine, Department of Medicine, University of Rochester School of Medicine and Dentistry, Rochester, NY
---
Medical Toxicology
---
Timothy J. Wiegand, MD
Toxicology Section Editor
Associate Clinical Professor of Emergency Medicine, Director of Toxicology and The Toxicology Consult Service, University of Rochester Medical Center (URMC), Rochester, NY
Attending Physician at URMC and Highland Hospital, Rochester
Detoxification Specialist Physician at Syracuse Behavioral Health Rochester Detoxification Unit
Medical Director of Medical Affairs, Huther-Doyle Chemical Dependency Treatment Program and Huther Health Clinic, Rochester
Consultant Toxicologist for the State University of New York (SUNY) Poison Control Center, Syracuse, NY
Adjunct Faculty in Emergency Medicine and SUNY Upstate Medical Toxicology Fellowship Program–State University of New York at Syracuse
---
Nephrology
---
Catherine Moore, MD
Nephrology Section Editor
Assistant Professor of Nephrology, Department of Medicine, University of Rochester School of Medicine and Dentistry, Rochester, NY
Head of Program Education Committee of Nephrology Fellowship Program, Division Coordinator of Ambulatory Subspecialties Block of Internal Medicine Residency Program, Strong Memorial Hospital, Rochester, NY
---
Neurology
---
Richard L. Barbano, MD, PhD, FAAN
Neurology Section Editor
Professor, Department of Neurology, University of Rochester School of Medicine and Dentistry, Rochester, NY
---
Jamie Adams, MD
Neurology Editor
Assistant Professor, Department of Neurology, Center for Health + Technology (CHeT), University of Rochester, NY
---
Obstetrics and Gynecology
---
Mitchell A. Linder, MD
Obstetrics and Gynecology Section Editor
Assistant Professor, Department of Obstetrics and Gynecology, University of Rochester Medical Center, NY
---
David Foster, MD, MPH
Obstetrics and Gynecology Editor
Associate Professor of Obstetrics & Gynecology, Director of Ambulatory Care, University of Rochester School of Medicine and Dentistry
---
Lynette Margesson, MD
Obstetrics and Gynecology Editor
Assistant Professor of Obstetrics & Gynecology and of Medicine, Dartmouth Medical School
---
Ruchi Puri, MD, MSc
Obstetrics and Gynecology Editor
Doctors Without Borders (Médecins Sans Frontières)
---
Oncology
---
Carla Casulo, MD
Oncology Section Editor
Assistant Professor of Medicine and Oncology, Lymphoma Program, Wilmot Cancer Institute, University of Rochester, Rochester, NY
---
Ophthalmology
---
Lauren Patty Daskivich, MD, MSHS
Ophthalmology Section Editor
Robert Wood Johnson Foundation Clinical Scholar at UCLA (VA Scholar), University of California, Los Angeles
Attending Physician, Department of Ophthalmology, VA Greater Los Angeles Healthcare System
---
Deepak Sobti, MD
Ophthalmology Section Editor
Oculoplastic Surgeon, Private Practice (www.sobtimd.com), Dallas, Texas
---
Brandon Ayres, MD
Ophthalmology Associate Editor
Assistant Surgeon, Cornea Service, Wills Eye Institute, Philadelphia
---
Harvey Brown, MD
Ophthalmology Associate Editor
Assistant Clinical Professor of Ophthalmology, University of California at Los Angeles, Jules Stein Eye Institute and Harbor General Hospital
---
Harold E. Cross, MD, PhD
Ophthalmology Editor
Professor and Director, Medical Student Teaching, Department of Ophthalmology and Vision Sciences, College of Medicine, University of Arizona, Tucson
Visiting Professor in Molecular Genetics, University of Exeter Medical School
---
Sunir J. Garg, MD
Ophthalmology Editor
Assistant Surgeon, Wills Retina Service, Wills Eye Institute, Philadelphia
Associate Professor of Ophthalmology, Thomas Jefferson University, Philadelphia
Mid Atlantic Retina, Wills Eye Physicians
---
Andrew Goodfriend, MD
Ophthalmology Editor
Assistant Clinical Professor of Ophthalmology, University of Rochester School of Medicine and Dentistry
Ocusight Eye Care Center, Rochester, NY
---
John Nguyen, MD
Ophthalmology Editor
Assistant Professor, Department of Ophthalmology, West Virginia University Eye Institute, Robert C. Byrd Health Science Center Morgantown, WV
---
Rajeev S. Ramchandran, MD
Ophthalmology Editor
Assistant Professor of Ophthalmology, University of Rochester School of Medicine and Dentistry, Vitreoretinal Services, Flaum Eye Institute, University of Rochester Medical Center
---
Christopher Rapuano, MD
Ophthalmology Editor
Co-Director of Cornea Service, Co-Chief of Refractive Surgery Department, Attending Surgeon, Wills Eye Institute, Philadelphia
Professor of Ophthalmology, Jefferson Medical College of Thomas Jefferson University, Philadelphia
---
Oral Medicine and Dentistry
---
Carl Allen, DDS, MSD
Oral Medicine/Dentistry Editor
Professor and Director, Oral and Maxillofacial Pathology, Ohio State University, College of Dentistry
---
Charles Halstead, DDS, MSD
Oral Medicine/Dentistry Editor
Professor Emeritus, Oral & Maxillofacial Pathology, Emory University
---
Diana V. Messadi, DDS, MMSc, DMSc
Oral Medicine/Dentistry Editor
Professor and Chair, Section of Oral Medicine and Orofacial Pain, Division of Oral Biology and Medicine, UCLA School of Dentistry
---
Sook-Bin Woo, MS, DMD, MMSc
Oral Medicine/Dentistry Editor
---
Otolaryngology – Head and Neck Surgery
---
Paul C. Bryson, MD
Otolaryngology – Head and Neck Surgery Section Editor
Staff Physician, Head of Section of Laryngology, Associate Residency Program Director, Cleveland Clinic Foundation, Head and Neck Institute
Director, Cleveland Clinic Voice Center
---
William Michael Hawke, MD, FRCS(C)
Otolaryngology – Head and Neck Surgery Editor
Professor Emeritus, Department of Otolaryngology-Head and Neck Surgery at the University of Toronto
---
Pathology
---
David G. Hicks, MD
Surgical Pathology Section Editor
Director of Surgical Pathology, University of Rochester School of Medicine and Dentistry
---
Pediatrics
---
Eric F. Ingerowski, MD, FAAP
Pediatrics Section Editor
---
Cynthia Christy, MD
Pediatrics Editor
Associate Professor of Pediatrics, Associate Chief of Pediatrics, University of Rochester School of Medicine and Dentistry
---
Lynn Garfunkel, MD
Pediatrics Editor
Associate Professor of Pediatrics, University of Rochester School of Medicine and Dentistry
---
Paritosh Prasad, MD
Pediatrics Editor
Assistant Professor of Medicine, Pulmonary Diseases and Critical Care and Infectious Disease, and Assistant Professor of Pediatrics, University of Rochester School of Medicine and Dentistry, Rochester, NY
---
Brett W. Robbins, MD
Pediatrics Editor
Assistant Professor of Medicine, Pulmonary Diseases and Critical Care, and Assistant Professor of Pediatrics, University of Rochester School of Medicine and Dentistry, Rochester, NY
---
David Sullo, MD, FAAP
Pediatrics Editor
Panorama Pediatric Group and Clinical Instructor of Pediatrics, General Pediatrics, University of Rochester School of Medicine and Dentistry, Rochester, NY
---
Pharmacology
---
Neil Shear, MD
Adverse Drug Events Editor
Professor and Chief of Dermatology,

Professor of Medicine, Pharmacology, Pediatrics and Pharmacy,

University of Toronto
---
Pulmonary Diseases and Critical Care
---
Paritosh Prasad, MD
Pulmonary and Critical Care Section Editor
Assistant Professor of Medicine, Pulmonary Diseases and Critical Care and Infectious Disease, and Assistant Professor of Pediatrics, University of Rochester School of Medicine and Dentistry, Rochester, NY
---
Lewis Rubinson, MD, PhD
CBRN Section Editor
Director, Critical Care Resuscitation Unit, R Adams Cowley Shock Trauma Center, and Associate Professor of Medicine, University of Maryland School of Medicine, Baltimore, MD
---
Mary Anne Morgan, MD
Pulmonary and Critical Care Editor
Mary Parkes Center for Asthma and Pulmonary Care and Associate Professor of Medicine, Pulmonary Diseases and Critical Care, University of Rochester School of Medicine and Dentistry, Rochester, NY
---
Radiology
---
Sumanth Rajagopal, MD
Pulmonary Section Editor
Infectious Disease Faculty, Department of Medicine, University of Rochester School of Medicine and Dentistry
---
Scott Schiffman, MD
Musculoskeletal Imaging Section Editor
Director, Musculoskeletal Radiology Fellowship Program, Assistant Professor of Imaging Sciences, University of Rochester School of Medicine and Dentistry
---
Susan Voci, MD
Ultrasound Section Editor
Associate Professor of Imaging Sciences, University of Rochester School of Medicine and Dentistry
---
Ryan R. Walsh, MD
Chest Imaging Section Editor
Cardiothoracic Attending, Associate Professor, University of Vermont Medical Center, Burlington, VT
---
Joshua J. Jarvis, MD
Chest Imaging Contributor
Radiology Resident, PGY-3 University of Vermont Medical Center, Burlington, VT
---
Alastair Moore, MD
Chest Imaging Contributor
Radiology Resident, PGY-2 University of Vermont Medical Center, Burlington, VT
---
Tropical and International
---
Noah Craft, MD, PhD, DTM&H
Tropical and International Medicine Section Editor
Assistant Professor of Dermatology, UCLA School of Medicine, Los Angeles Biomedical Research Institute
Dermatology Group of Southern California, Torrance, CA
Direct Dermatology (directdermatology.com)
---
Adriana Cruz, MD
Tropical and International Medicine Editor
Research Associate, Immunology and Cell Biology, Infectious Disease Research Program, Centro Internacional de Entrenamiento e Investigaciones Médicas (CIDEIM), Cali, Colombia
---
Vidal Haddad MD, PhD, MSc
Aquatic Editor
Assistant Professor, Botucatu Medical School, São Paulo State University Butantan Institute, São Paulo, Brazil
---
Rizwan Ul Hassan, MBBS
International Medicine Editor
Medical Director, Manzoor Medical Hall and Children Clinic, Murree, Rawalpindi, Pakistan
---
Barbara Herwaldt, MD, MPH
Tropical Medicine Editor
Medical Epidemiologist, Division of Parasitic Diseases, Centers for Disease Control and Prevention, Atlanta
---
Camille E. Introcaso, MD
Tropical Medicine Editor
Attending Dermatologist, Pennsylvania Centre for Dermatology, Pennsylvania Hospital, Philadelphia
---
Jay Keystone, MD, MSc (CTM)
Tropical Medicine Editor
Professor of Medicine, University of Toronto
---
Sidney Klaus, MD
Tropical Medicine Editor
Professor of Medicine, Dartmouth Medical Center
---
Edith Lederman, MD, MPH
Tropical Medicine Editor
Research Physician, Infectious Diseases Clinical Research Program (IDCRP), Naval Medical Center, San Diego
---
Diana Lockwood, MD
Tropical Medicine Editor
Professor of Tropical Medicine, Department of Clinical Research, London School of Hygiene & Tropical Medicine, University of London
---
Larry Millikan, MD
Tropical Medicine Associate Editor
Professor Emeritus, Department of Dermatology, Tulane University School of Medicine
---
Taimor Nawaz, MBBS, MRCP
Tropical Medicine Editor
Professor and Head of the Department of Medicine, Bangladesh Medical College, Dhaka, Bangladesh
International Adviser, Royal College of Physicians of London
---
Maria Teresa Ochoa, MD
Tropical Medicine Editor
Clinical Associate Professor, University of Southern California Keck School of Medicine, Los Angeles
---
Lawrence Parish, MD
International Section Editor
Clinical Professor of Dermatology and Cutaneous Biology,

Director of Center for International Dermatology,

Jefferson Medical College of Thomas Jefferson University
---
Marcia Ramos-e-Silva, MD, PhD
Tropical Medicine Editor
---
Steve Tyring, MD, PhD, MBA
Tropical Medicine Editor
Clinical Professor of Dermatology, of Microbiology & Molecular Genetics, and of Internal Medicine, The University of Texas Health Science Center, Houston
Medical Director, Center for Clinical Studies, Houston
---
Wound Care
---
Lisa Wallin, ANP, FCCWS
Wound Care Editor
Board Certified Wound Specialist, Strong Memorial Hospital Wound Healing Center, Rochester, NY
---
Sally-Ann Whelan, MS, NP, CWOCN
Wound Care Editor
Board Certified Wound Ostomy Continence Nurse Clinician, Highland Hospital, Rochester, NY
---