Visualdx.com no longer supports your web browser (Internet Explorer version 8 or lower). See what browsers we support.
What is VisualDx?
When unsure of a diagnosis, VisualDx is the go-to tool for fast, accurate decision making. Quickly build a differential to evaluate the possibilities, compare variations, and improve diagnostic accuracy at the point of care. VisualDx is the leader in clinical decision support, used in over 1,500 hospitals and institutions and over 50% of the U.S. medical schools. Trusted by physicians and nurses all over the world, VisualDx is utilized across several professional specialties: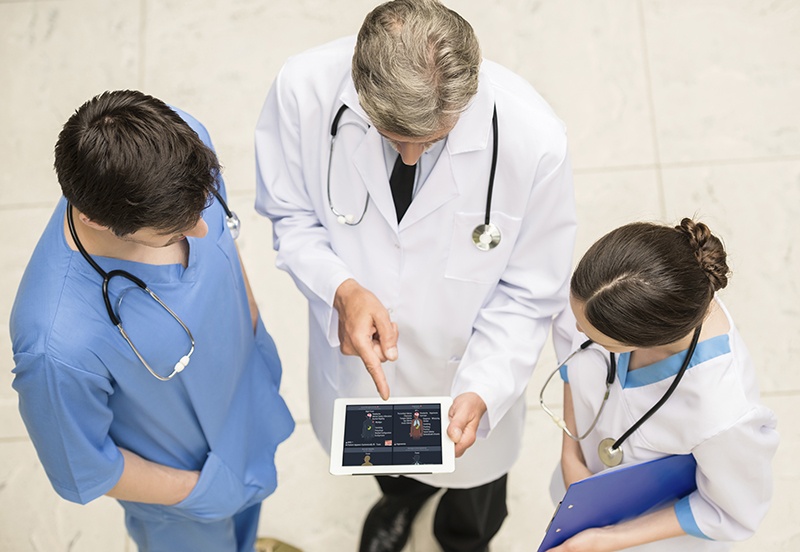 If we focus on productive technology, we can bring back the joy of practicing medicine. Instead of clicking buttons to fulfill bureaucratic functions in bloated EHRs or working with apps that supply meaningless and superfluous information, we can fix the known repeated mistakes that anger and harm patients.
"VisualDx is a useful and powerful tool - a must have software for all general practitioners. It gives me the information I need at the point of care to avoid misdiagnosis and avoid unnecessary tests and prescriptions. By simply entering the patients findings, I can quickly see what other symptoms to look for, what questions to ask, and then the software guides me to a differential diagnosis right in front of the patient."
- Dr. Michel Arnould, Family Medicine Physician