Visualdx.com no longer supports your web browser (Internet Explorer version 8 or lower). See what browsers we support.
Quick tips to guide you on the key features of VisualDx.
World's Best Medical Image Library
With over 32,000 images, we have cataloged the most exhaustive medical image library, showing disease variation to solve the most challenging cases.
Mobile Access
Accessible anytime, anywhere. VisualDx is always on call. Rated top medical app by Harvard and University of Pennsylvania.
Earn CME
Continue learning and mitigate risk. Earn points for each clinical query. Learn more on how to satisfy CME requirements while delivering care to your patients.
Expert Content
VisualDx offers concise, peer-reviewed content designed for the point of care. Our text is written by medical experts in their field. Medical librarians and medical editors further review the content to ensure it's accurate and up-to-date. Meet our editorial board here.
Webinars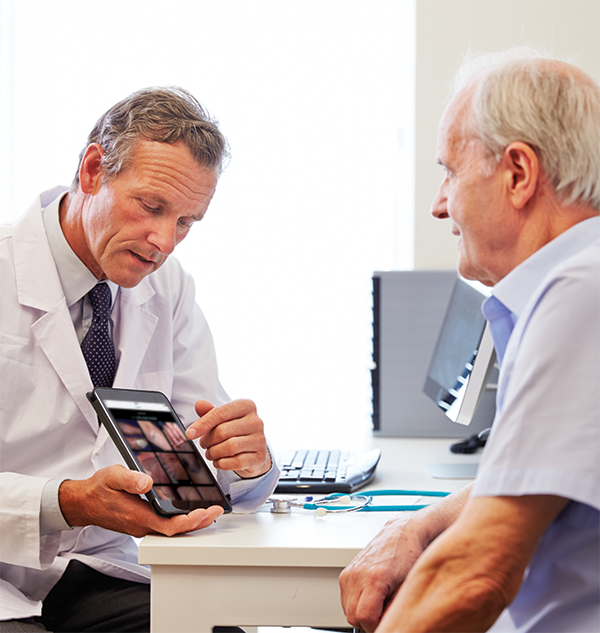 VisualDx @ The Point of Care webinars are conducted twice monthly, providing a free 15-minute snapshot of the product, its top features, and how clinicians use VisualDx at the point of care. Learn more about each webinar we are offering below.
July
August